Programme and background documents
Programme - How Gender Equality can Contribute to Fair Jobs and Growth
Gothenburg 8th November 2017, conference room J1

9.30-10.30 Introduction
Video message from Stefan Löfven, Prime Minister of Sweden
Åsa Regnér, Minister of Gender Equality, Sweden
Ann-Sofie Hermansson, Mayor of Gothenburg
Jevgeni Ossinovski, Minister of Health and Labour, Estonia

10.30-11.45 Session 1 - Gender equality - a key to growth
Åsa Löfström, Associate Professor of Economics, Umeå University, Sweden: How gender equality affects economic growth and the gender pay gap.
Panel:
- Zornitsa Roussinova, Deputy Minister of Gender Equality, Bulgaria

- Martina Vuk, State Secretary, Ministry of Labour, Family, Social Affairs and Equal Opportunities, Slovenia

- Karen Ellemann, Minister for Fisheries and Equal Opportunities, Denmark

- Jeanette Grenfors, Social Affairs Board vice chair, CEEP (European Centre of Employers and Enterprises providing Public Services and Services of general interest)

- Anna Hedh, Member of the European Parliament

Comments from the participants
11.45-13.15 Lunch (separately for ministers)


13.15-14.30 Session 2 - Gender equality - a key to fair jobs
Virginija Langbakk, Director, EIGE (European Institute for Gender Equality): Gender, skills and precarious work – economic benefits of gender equality in the EU.
Panel:
- Adrian Marius Rîndunică, State Secretary of Labour and Social Justice, Romania
- Lydia Mutsch, Minister of Health and Minister for Equal Opportunities, Luxembourg
- Jevgeni Ossinovski, Minister of Health and Labour, Estonia
- Irena Moozova, Director for Equality, DG JUST, European Commission
- Barbara Helfferich, Gender Advisor, ETUC (European Trade Union Confederation)
- Elvy Svennerstål, Vice-President, Europeans Women's Lobby
Comments from the participants.
14.30-14.45 Coffee break
14.45-16.00 Session 3 - Work-life balance - a key to gender equality
Isa Notermans, Global Head of Diversity & Inclusion at Spotify: Why Spotify support employees to stay home with children.
Panel:
- Nada Zrinušić, State Secretary, Ministry of Demography, the Family, Youth and Social Policy, Croatia
- Marlene Schiappa, State Secretary for Gender Equality, France
- Jari Partanen, State Secretary, Ministry of Transport and Communications, Finland
- Ralf Kleindiek, State Secretary, Federal Ministry for Family Affairs, Senior Citizens, Women and Youth, Germany
- Luis Lineo, President, MÄN (a feminist organisation working to change destructive masculinity norms and reduce male violence)
Comments from the participants

16.00-16.30 Concluding remarks: Integrating gender equality in the Social Summit for Fair Jobs and Growth
Åsa Regnér, Minister of Gender Equality, Sweden
17.00 – 18.00 After Conference Mingle at The

Museum of World Culture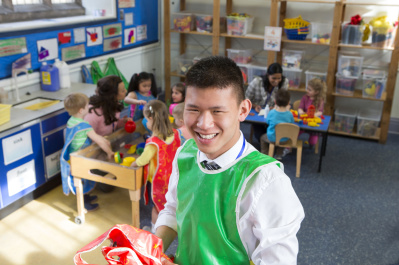 Please click on the documents below to download: